What you can do with Facebook for marketing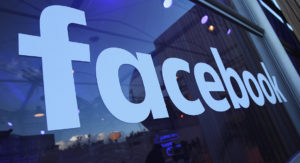 All the Companies knows that Facebook becomes an important marketing tool along with a social media website. From a single employee company to multinational companies every company wants to be a very strong social presence.  As face book have more than 1.1 billion users throughout the world makes it one of the big place to interact with your prospect customers it also helps you to reach new audience from the other demographic. It became a huge platform to showcase your products services, cause or anything that you would like to share with the world.  It gives you the opportunity to create a community and promote your business through content of various types. We have seen many companies use the Facebook platform to create very strong brand identity and make their products very popular.
Lot of marketers create profiles and start following other companies, celebrities and posting images videos and content and think that they are done with the job. But it is of no use if you are doing that without any proper plan. You should always create a strategy and goals before starting anything in
Facebook. People will only follow you if you are giving the something which should be of their interest.  So it's not an easy process you have to be patient and should be ready with a proper plan and there should be reality check at certain stage of time. Like how many like your posts are getting how many people are following your page, what is their engagement, how frequently they are coming to your page? You should evaluate your Facebook campaigns at every stage. You have to make sure your ads are able to create interest among the audience such that they should click it.
If you are launching a new product or service try to create a buzz among the followers before it is going to available. Create interest with viral stories, opinions etc. such that followers should be curious about the product or service that you are going to launch. You have to be very interactive with the followers with your comments engagement etc.
Though these are very few things that we discuss there are lot of other things that we can discuss more about Facebook marketing.
WestoWeb  is here to help you. We are a web development and web design company in Kuwait offering our services to people across the world.